Bitcoin Slots – Bitcoin has been on the scene since 2008, and in the time since, has conquered the world of online gambling. It's common in many other industries, but rarely is a market closely tied to Bitcoin as online gambling is today. 
Besides the fact that there are many Bitcoin exclusive casinos and regular online casinos accepting BTC, there are also Bitcoin games of chance. 
In this piece, we wanted to focus on one specific type of Bitcoin games — Bitcoin slots. We'll discuss how they work, the types, and whether they are safe. By the end, you'll know exactly whether or not these exciting slot games are the right choice for you.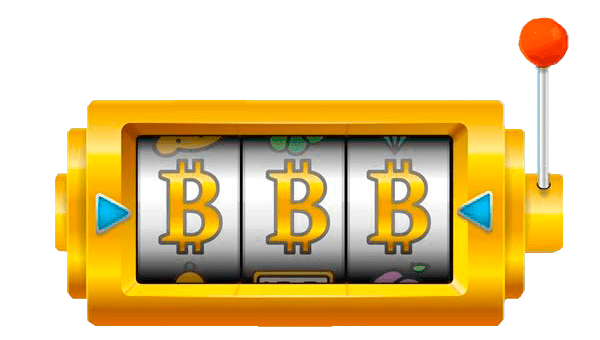 How Do Bitcoin Slots Work?
The main thing you have to understand is that Bitcoin slots are no different than regular slots. They use the same elements, the same special features, and the same gameplay. Even the graphics and sounds are the same.
This is because Bitcoin slots are actually regular slots played with Bitcoin instead of fiat currency like the dollar or the euro. Due to that, the games themselves are unchanged.
However, this is not entirely true.
Bitcoin and crypto-exclusive online casinos have something called provably fair technology. It's the latest technology currently being used in some online casinos, primarily on crypto games. It's an algorithm that checks the gameplay and verifies that it's random and fair to the player.
In essence, provably fair does the same thing for Bitcoin slots that random number generator (RNG) software does for other slot games.
However, many would argue that provably fair is better as it uses blockchain technology to ensure no one is tampering with the tech and that the games are always entirely fair.
Unlike RNG, provably fair generates hands in games and keeps them stored in a hash. Players can later check the validity of these hands. What's more, this technology eliminates the need for third-party auditors and state-sponsored regulators to check the games and ensure fairness.
Types of Bitcoin Slots You Should Know About
As we've already stated, BTC slots are often the same as regular video slots, which is why you get the same types of Bitcoin slots to choose from. 
Consequently, many BTC slots are video slots, mostly with five reels and several paylines. However, you can come across classics, including 3-reel games with fruit and diamond symbols. 
Naturally, with many crypto-exclusive casinos out there, some software providers create specific Bitcoin games with unique graphics and feel that incorporate Bitcoin and crypto-related imagery.
Some well-established game providers like Playtech and Betsoft create Bitcoin slots from time to time, but many novel companies like SoftSwiss also emphasize crypto games.
Is It Safe to Play BTC Slots?
Playing BTC slots is entirely safe, and from what you've seen by now, it's often even safer than regular slots, thanks to provably fair technology.
However, you still need to be careful. There are no government-run regulators and third-party auditors at many crypto-exclusive online casinos, so you can easily run into a bad apple. Namely, some casinos use the lack of regulation to offer unfair or downright scam games.
That's why it's necessary to check the validity of a casino, its reputation, and most importantly, that the games it offers come from notable providers or use provably fair technology when they are crypto-exclusive.